2023 IPPA Conero International Piano Competition
Timeline
Preliminary Round: April-May, 2023
Application Fee:
Argentina:  2.000 pesos argentinos
Paraguay: 215.000 guaranies

Application and Video upload deadline: 
Argentina: May 31st, 2023
Paraguay: May 31st, 2023
Repertoire: Please check out the general information page. 
Questions? Feel free to reach out support@ippa.cc
Candidates who qualify for the IPPA Outstanding Pianist Showcase can proceed directly to the semifinal round
Candidates who made to the 2022 final round are qualified to proceed directly to the semifinal round.
Every participant in preliminary round will receive digital certificate and comments from the judge.   
Semifinal Round: May-June, 2023
Application fee:
Argentina: 8.000 pesos argentinos
Paraguay: 430.000 guaranies
Location and dates: TBA
Final Round: July 30th-July 31st , 2023
Address: Via S Stefano, 1, 62019 Recanati MC, Italy

Online Finalists: June 20th-30th, 2023
For finalists who participate virtually, the IPPA Conero team will schedule a performance time with them. Available times will fall between June 20th -30th. No pre-recording allowed, it will be a live performance. 

Application fee: 150 USD for Young Artist Category/ 180 USD for Professionals and Chamber  group
Online Application Fee: 100 USD
Hosted by: International Piano Professionals Association
Supported by:   IPPA South America Division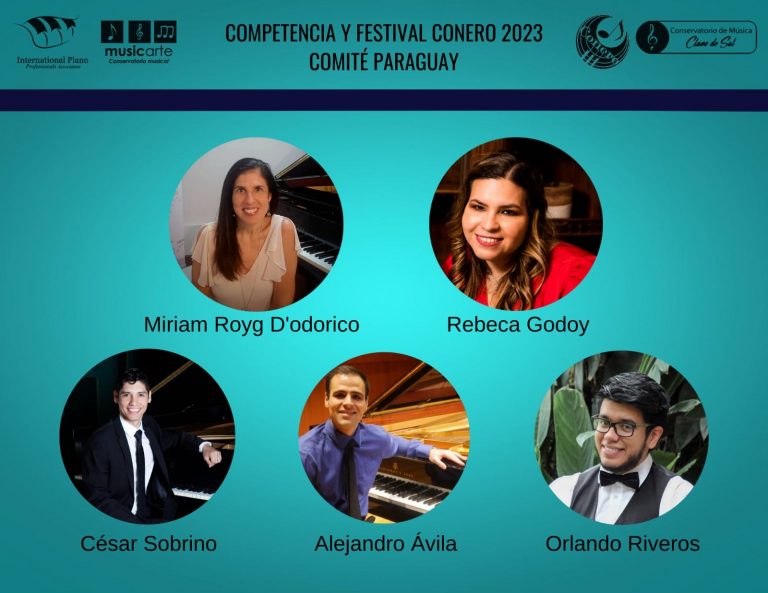 Genesis Victoria Irala Pizurno
Juan Pablo Carrillo Fretes
Joanna Yong-An Chen
Raffaella Fornera Boggino
Valentina Navarro
Lucía Fiorella Baranda Rivarola
Coral Laguado
Hanrui Zhang 
Emilia Sanchez-Decotto
 Jose Miguel Gomez Centeno
Gabriela Mongelós (Group B:15-17)
María Paz Molinas Gómez(Group A: 18-32)
Milagros Boso Galli (Group A: 18-32)